Fast, Affordable, Non-scratch Car Wash Service
And with Zoom Carwash, EVERY 10TH WASH IS FREE!
The best exterior clean you will ever experience for the price. Stay in the car while we wash, protect and shine your car in 5 minutes.
Being too busy should never be an excuse for a dirty car ever again! Zoom's world leading soft cloth technology will wash, protect and shine your car in under 5 minutes. Our super clean, super fast express tunnel wash means that you don't even have to get out of the car. We do the work for you and will have you back on the road before you know it!
Zoom's revolutionary world renowned soft cloth material is the safest, fastest and best way to wash your vehicle. Our soft cloth technology uses soft non-porous material to enhance the gloss and shine of your pride and joy so it looks like it just drove off the showroom floor, every time. Made in the US, the Belanger autowash system is so safe, leading manufacturers such as BMW, Mercedes and Jaguar all use the same system to clean their new cars ready for sale. Did we mention that it's also the most environmentally friendly way of washing your vehicle?
No booking required.
Last Detail taken at 4pm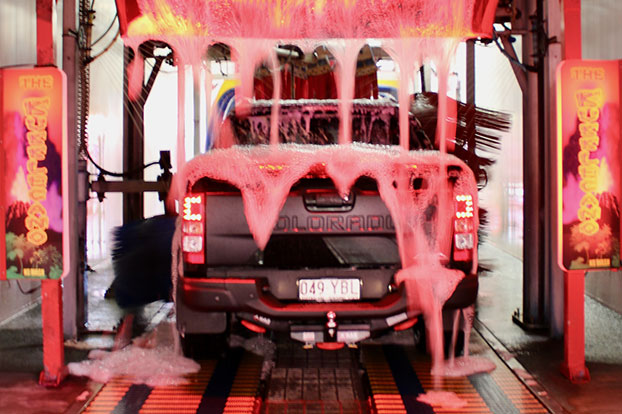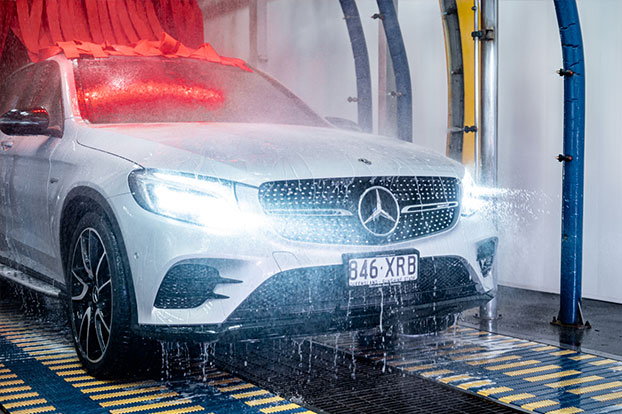 Pricing
Prices as of 31 January 2020
Express Tunnel Wash
High Pressure Water Prep
Soft Cloth Wash
Spot Free Rinse
Presoak
Triple Foam Polish
Armor All Extreme Shine Wax
Blow Dry
Hand Dry
RainX Complete Surface Protectant
Tyre Shine
Wheel Gleam
RainX Wheels - RainX + Tyre Shine + Wheel Gleam $37